Epic Race Rocked by Sex, Doping & Cheating Scandals!
All eyes were on Penny Les battling Roger for 1st Place for the big matchup of the day. But what neither counted on was a 14 year old Belgian ringer named Simon Smet competing: all bets were off as to who would be crowned the 2022 Penny-Farthing Hill Climb World Champion! It was all to play for!
But Penny Les wasn't just competing for the Men's title, but also the Women's! Upon arrival Penny Les declared that he was now transgender and challenging the reigning Beachy Head Penny-Farthing Hill Climbing Queen Melissa! Penny-Les could potentially wear both the Men's & Women's 2022 crowns. The reporters of course all went nuts and ran to file the breaking news story as a live report from their satellite trucks- which were lined up for miles all along the Eastbourne seafront.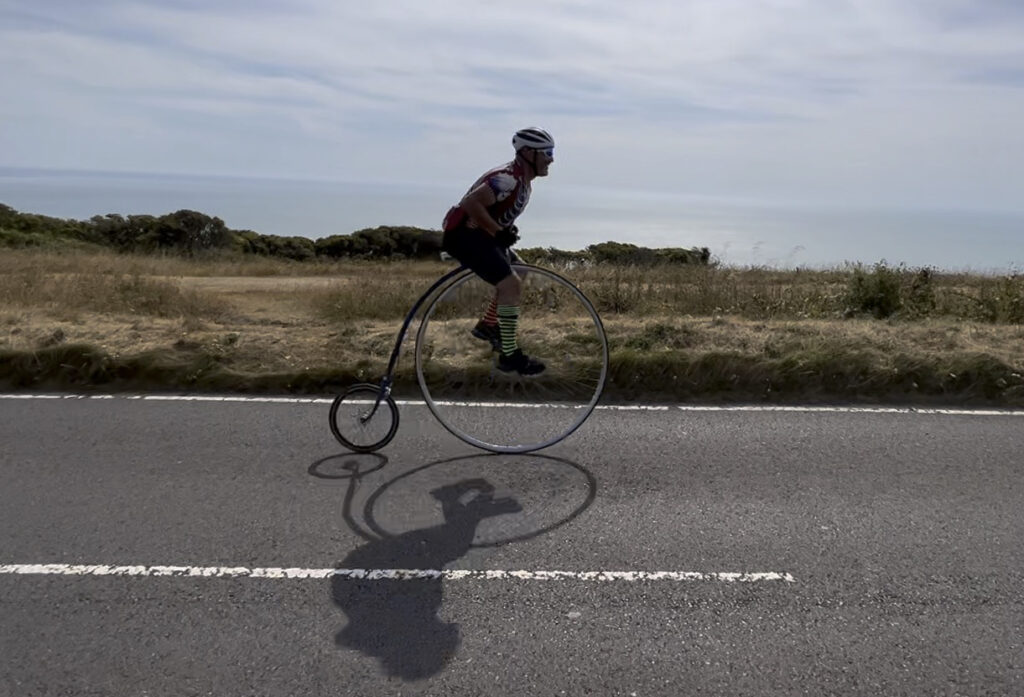 Sex Scandel!
Well not "all" were surprised at Penny-Les' news. At 0400 the morning of the big race I felt something licking my ear in the tent and assumed it was Essex Dougie's doggie Pepper, but to my shock & horror, Penny Les had slipped into my sleeping bag wearing a mankini and was spooning me! I shouted at him "YOU'RE A MARRIED MAN!" to which Les responded "I'm not married, my wife is!" Luckily reporters weren't present, so an international Penny-Farthing sex scandal was only JUST averted. However, a huge CHEATING scandal was looming and The Telegraph would break it in the national news….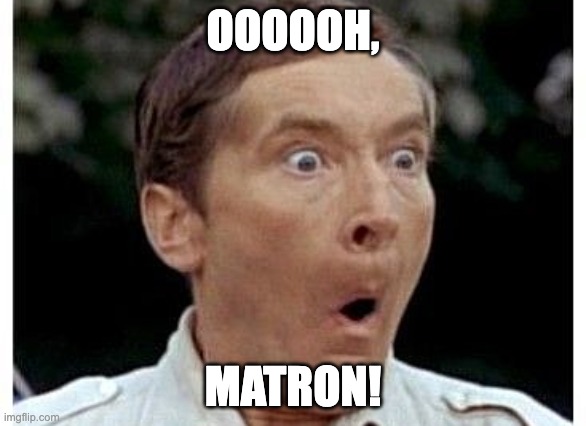 Race Format
(18) Penny-Farthing racers- from the EU, US & UK- concurrently cycling down the Eastbourne seafront and up Beachy Head would cause traffic problems, so the racers are released at 1 minute intervals starting at 1000 in front of The Grand Hotel. The racers' finish times are recorded at the finish line and their total time computed from these. The start order is seeded. Matt- the race organizer- sure that Penny Les would sweep the field seeded him 14th to give Roger (seeded #1) & Melissa a fighting chance at retaining their 2021 crowns. The times next to each cyclist's names below are their appointed start time.
The Seeded Start Order for the 2022 race:
1000 Roger Davies (UK)
1001 Rik Vernak (BE)
1002 Charlie Burell (UK)
1003 Terrence Houlahan (US/UK)
1004 Paul Gwyther (UK)
1005 Keith Reid (UK)
1006 Simon Ponseele (BE)
1007 Andy Neath (UK)
1008 Douglas Reid (UK)
1009 Andreas Carduk (DE)
1010 Thomas Reinhammer (DE)
1011 Melissa Eisdell (UK)
1012 Martin Wynne UK)
1013 Penny Les (UK)
1014 Brian Cobbold (UK)
1015 Simon Smet (BE)
1016 Franky Smet (BE)
Bacon Roll "Doping" Allegations
At 1000 when the first racer Roger was released it was already about 30ºC. We were all looking over our shoulders for Penny Les who all were sure crush the field. The racers all suspected that he was bacon roll doping before races- known by Penny-Farthing riders as "dirty fuel". Martin had once confronted him about what appeared to be an HP Brown Sauce stain on his shirt but Penny Les said it was from "tea"; nothing has ever been proved. And Penny Les was very matey with Lance Armstrong, so we all had our suspicions about how he achieved his lengthy string of Penny-Farthing racing successes…
The Course
So at 1000 on 14 Aug we each in turn cycled furiously on our solitary journeys to the top of Beachy Head, trying to pass the cyclist 1 minute ahead of us, trying not to get passed by the cyclist 1 minute behind us. The entire 3 mile course is UPHILL. Although gradually sloping along the seafront, you're still pedalling uphill. By the time you reach Upper Dukes Dr.- the steepest part of the course- your legs will be stressed, and to be sure Upper Dukes Dr. is just a 1.1 mile big bag of hurt. Even the final mile on Beachy Head Rd. is uphill. So 3 miles uphill, in 30ºC heat. Oh, and on a 50″ (or bigger) Penny-Farthing. Nothing difficult then…
Penny Les: "The Man who Shamed Britain"!
Penny Les was breathing down Roger's neck when Simon Smet started a challenge to Les from behind. Penny Les- who was rightly worried that Simon would sail past both him & Roger- tried to call the ACME company for an express delivery of dynamite, hand grenades, a giant slingshot or a rocket powered Penny-Farthing, but realized that his phone battery was flat! And there was no time to paint a fake road leading off the cliffs of Beachy Head to take his rival out. So Penny Les quickly dismounted, jumped behind a bush and when Simon approached he ran out and tried to knock him over! Sadly for Penny Les, Simon escaped and a photographer caught him in the act resulting in the scandalous photo being published in the Daily Telegraph bringing international condemnation & shame on UK Penny-Farthing racing. Sir Bradley Wiggins commented on the incident calling Penny Les "THE MAN WHO SHAMED BRITAIN!"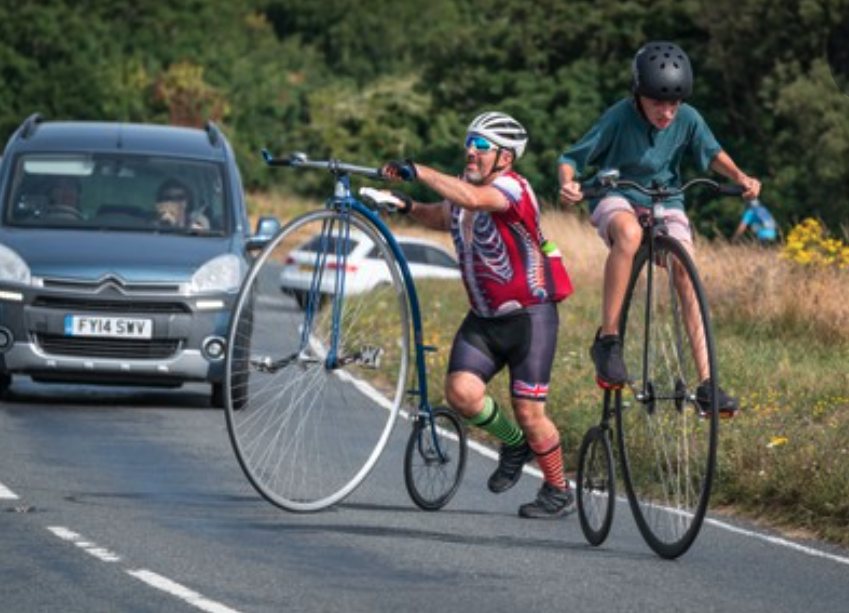 Race Results
Well, Simon Smet narrowly escaped Penny Les' ambush and went on to cane him with an outstanding sub 20 minute time of 19:40! And a biological female- Melissa- went on to blow past Penny Les with a sub 17 minute time of 16:58 dashing his chances of taking the crown from her as the reigning Women's World Champion. Without that ambush, all racers were universally agreed that Simon Smet would have lifted the famed "Penny-Farthing Hill Climb World Championship" trophy.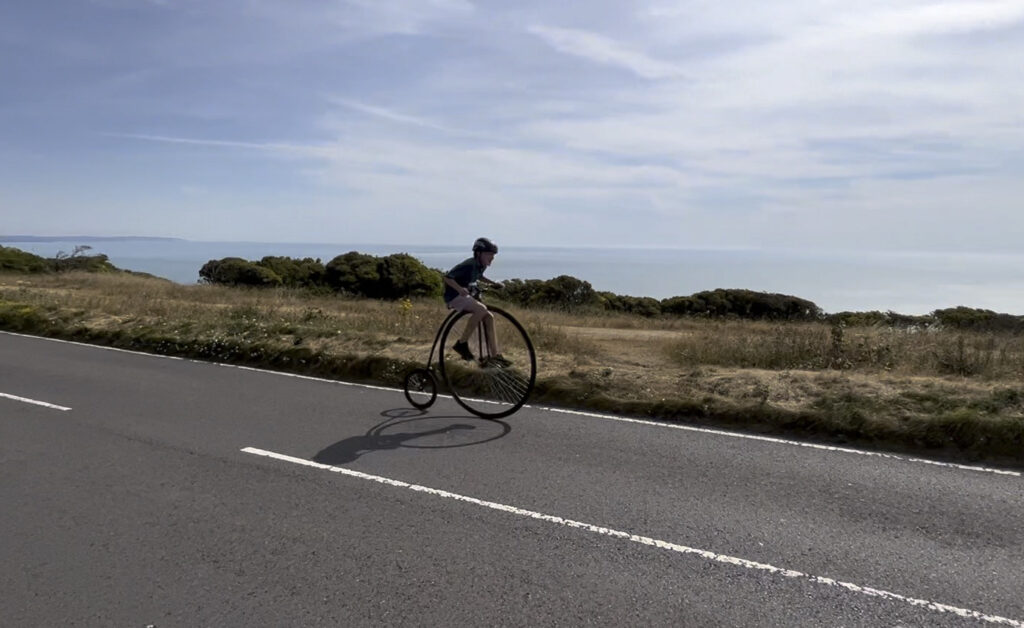 Oh, almost forgot to tell you who actually won the race with all these scandals!
Roger was 1st with a time of 12:58, Charlie Burrell took 2nd Place with a time of 13:08- this was his first time competing in the race- and Terrence Houlahan- in his 2nd Beachy Head race- managed to not get lost this year and came in 3rd place with a time of 14:54, just edging out the the 4th Place cyclist who had a time of 14:59 and was a prior champion in this epic race.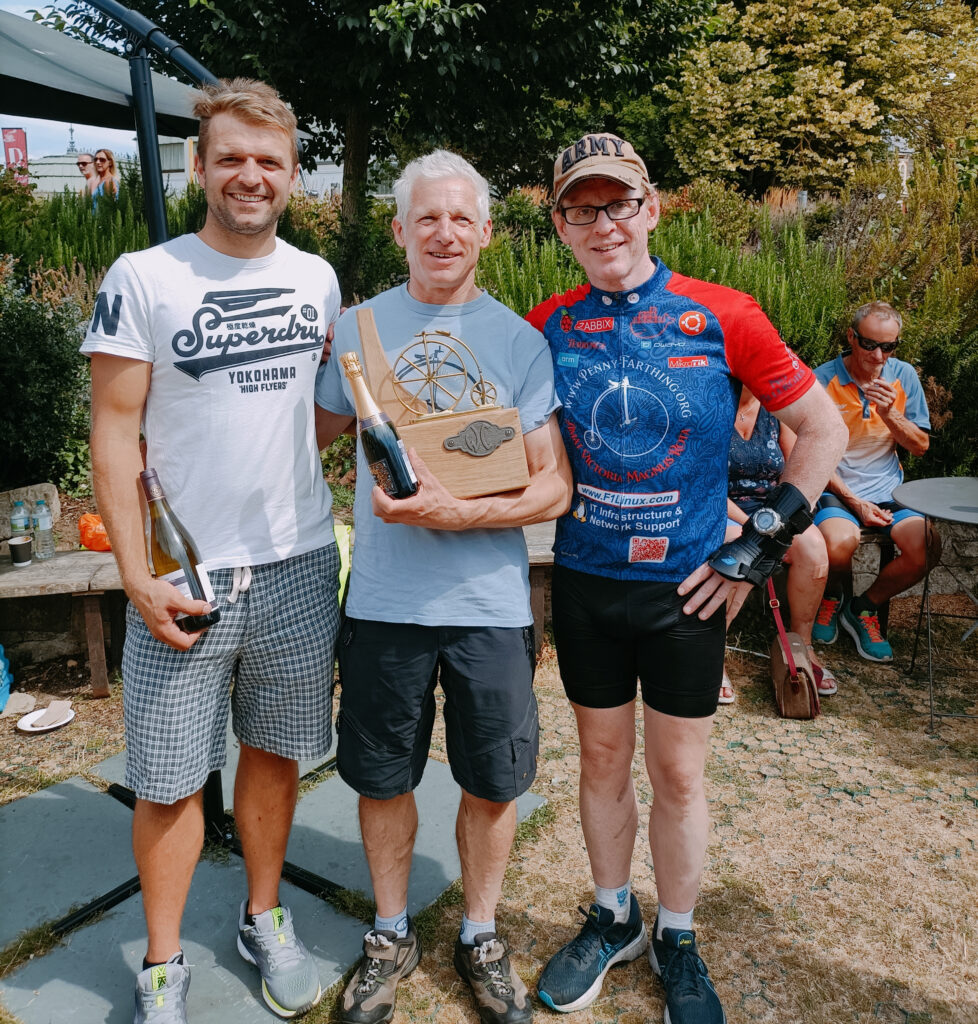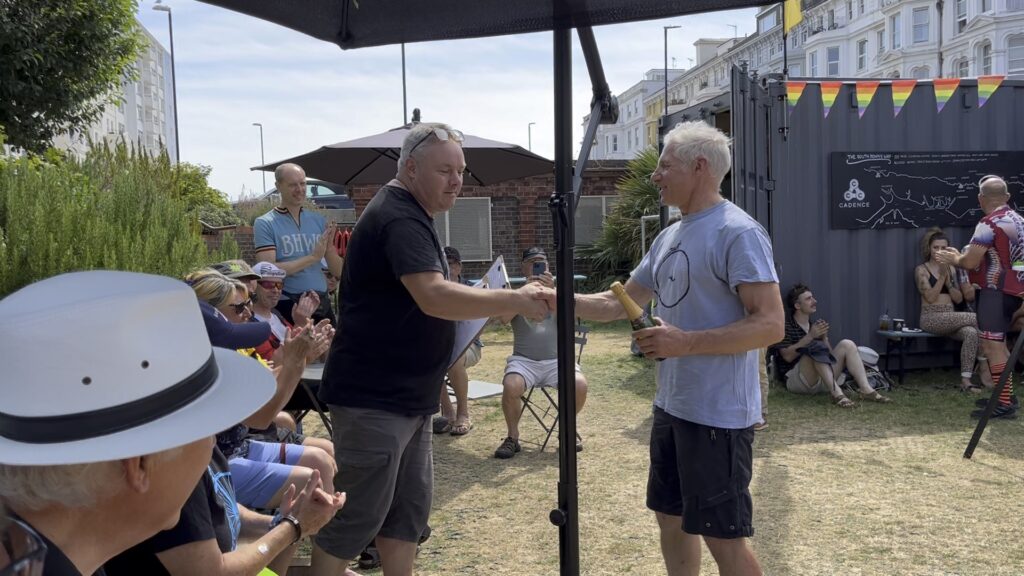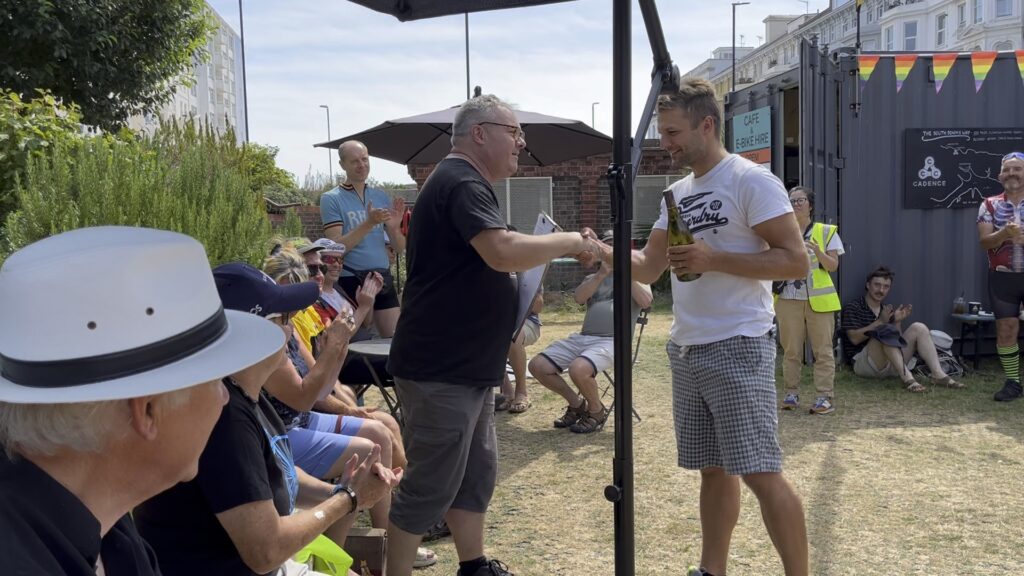 Race video is shown below. Please Note: if you click the "gear" button in below video player you can increase the quality from the default 480p to a better 720p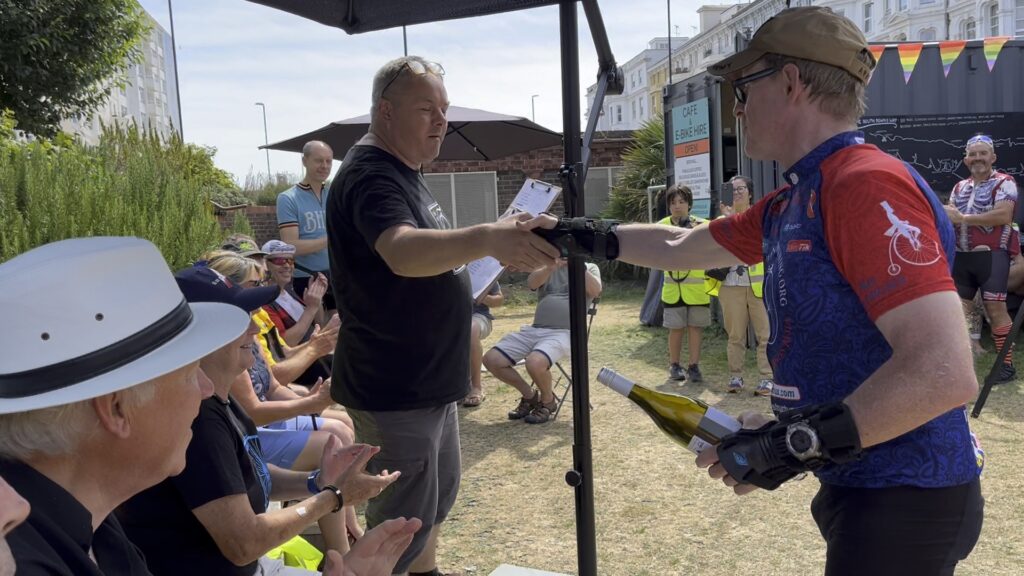 Terrence Houlahan
– Amat Victoria Magnus Rota