The 2022 British Open Penny-Farthing Championships were held at the Cyclopark track in Gravesend and we gratefully acknowledge Matt Trott of Trott & Sons who manufacturer beautiful & robust Penny-Farthings for organizing the event.
The Slalom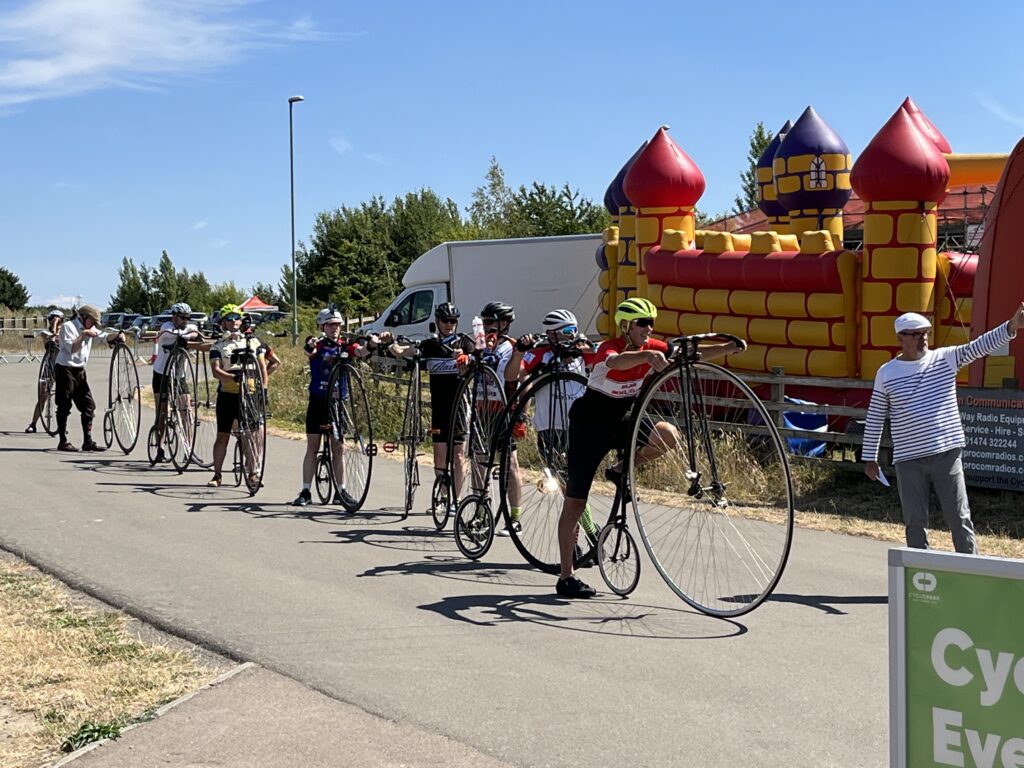 The first race was the Slalom, a test of navigating obstacles- cones in this case- at speed. We first had a timed downhill practice run, after which the competition was held. The Slalom course was a loop with an uphill start with a sharp turn at the top and a downhill finish. Slalom can be dangerous as if you nail one of the cones or turn too sharply you're going over the handlebars.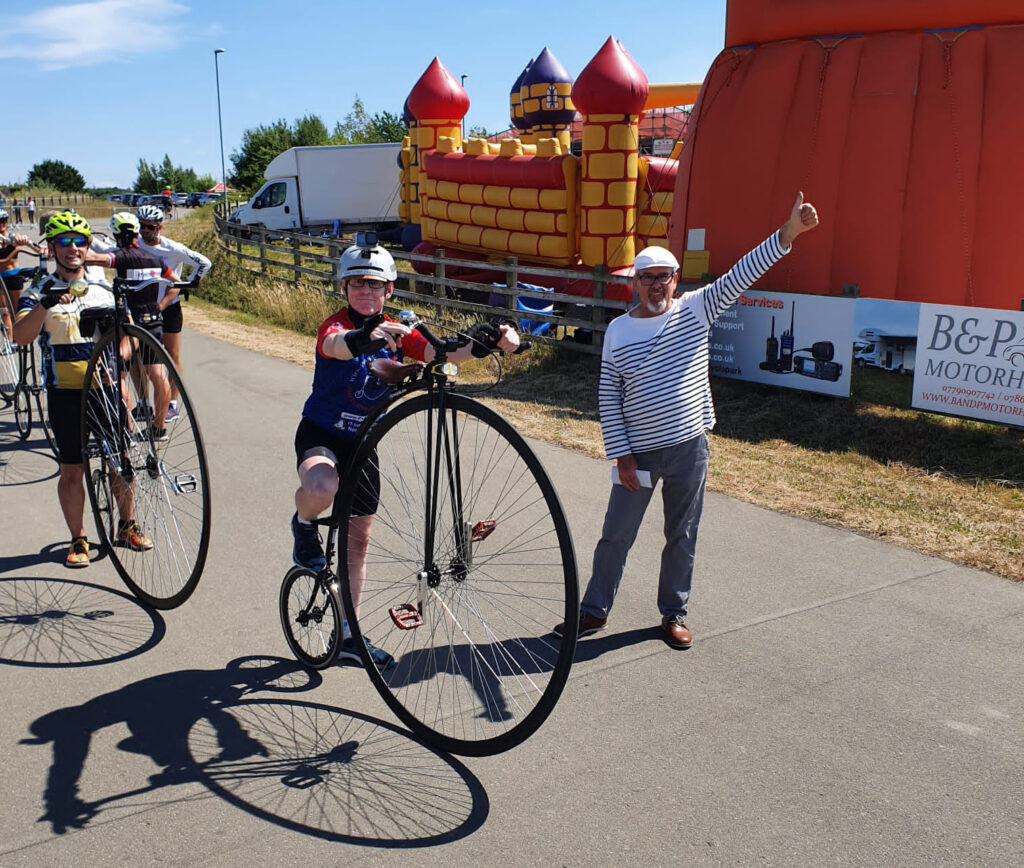 Brian representing the Met Police handily won the event. Yours truly was the second loser managing to secure a third place finish. Big thanks to Ed Knight who helped Matt officiate throughout the day. To give you an idea of what it's like doing slalom on a Penny-Farthing, please watch the below video.
The track race was 30 minutes +3 laps on a fast track in blazing heat. The race was even International with (2) Americans in the field. Barak- a former US Army guy like myself- was representing the Wheelmen. Racing a Penny-Farthing all-out for over a half hour is hard enough, but the head was oppressive; it was punishing. Also, (10) riders screaming around a short track have to take extreme care in both passing & maintaining lane discipline; crashing at between 15-20 MPH on a 5′ high PF is not good . But the riders were all very experienced & safe and there were no collisions of injuries. I've got some video clips of the race, but haven't had time to stitch it all together into an edited video yet. I do however have pictures which are offered below.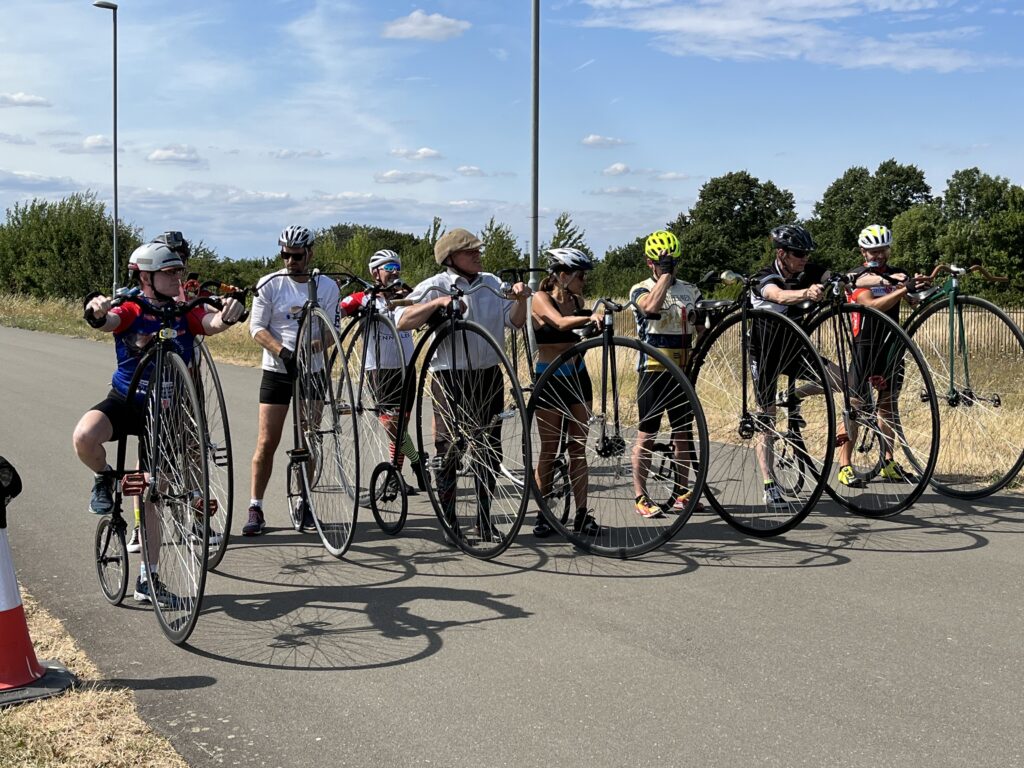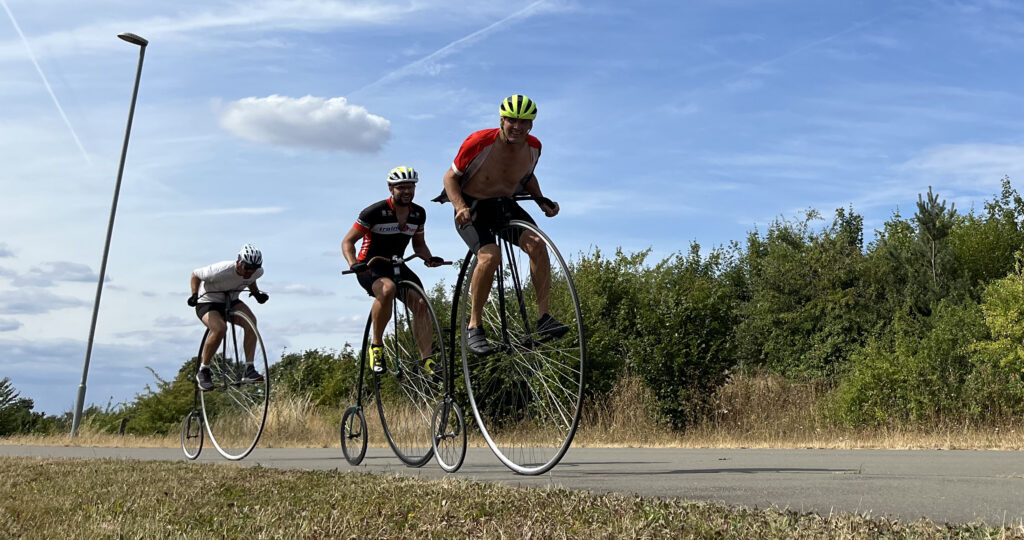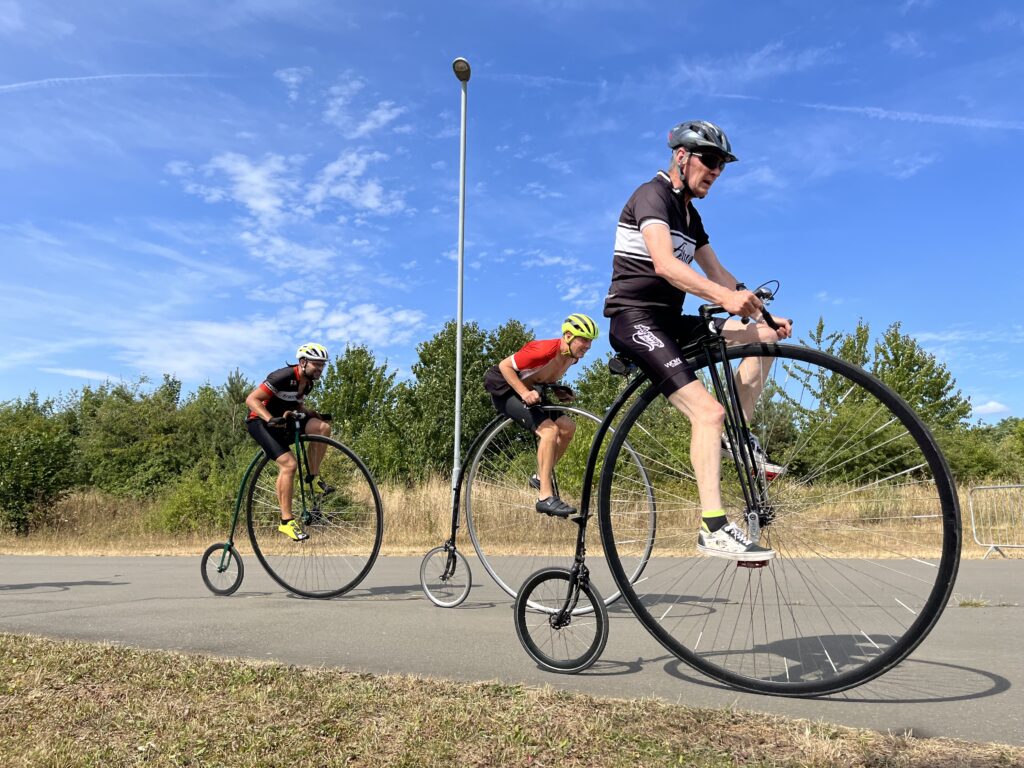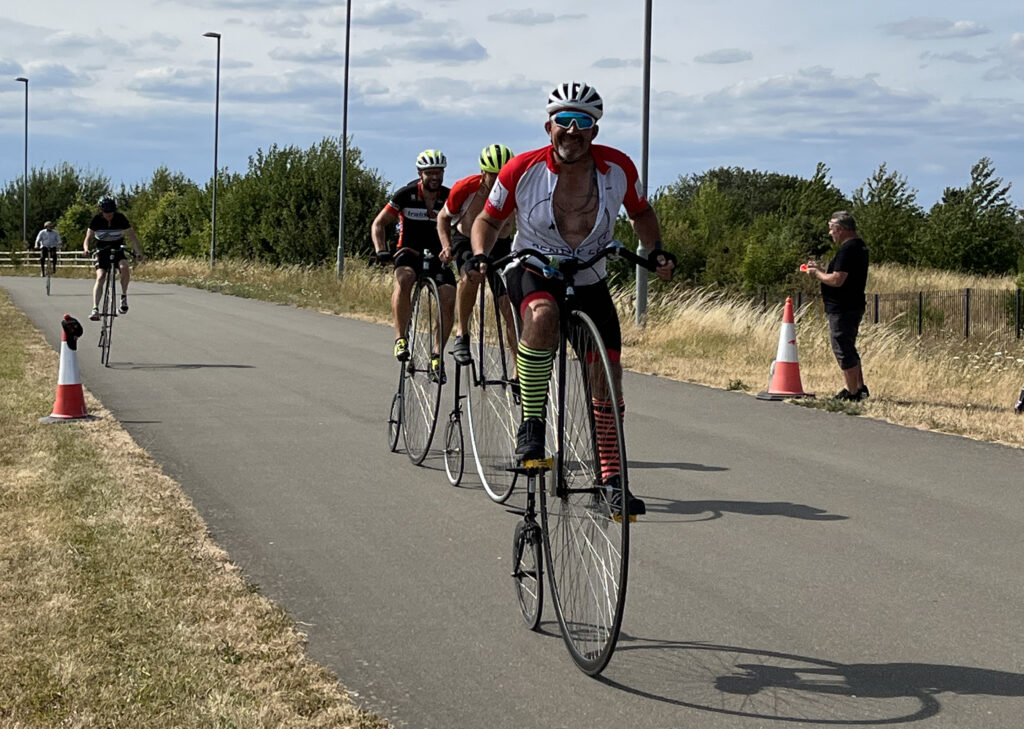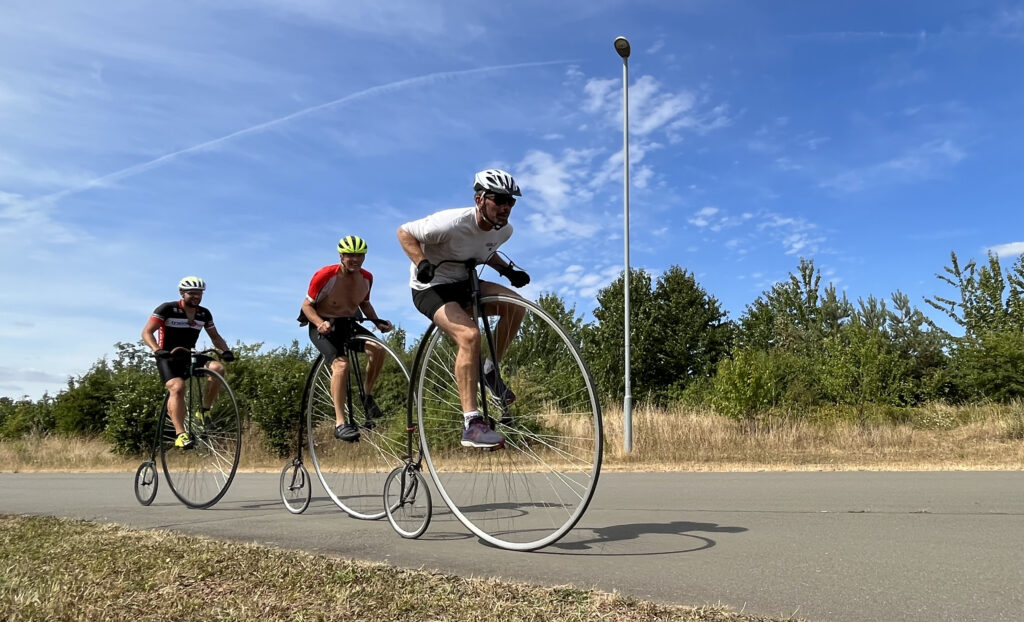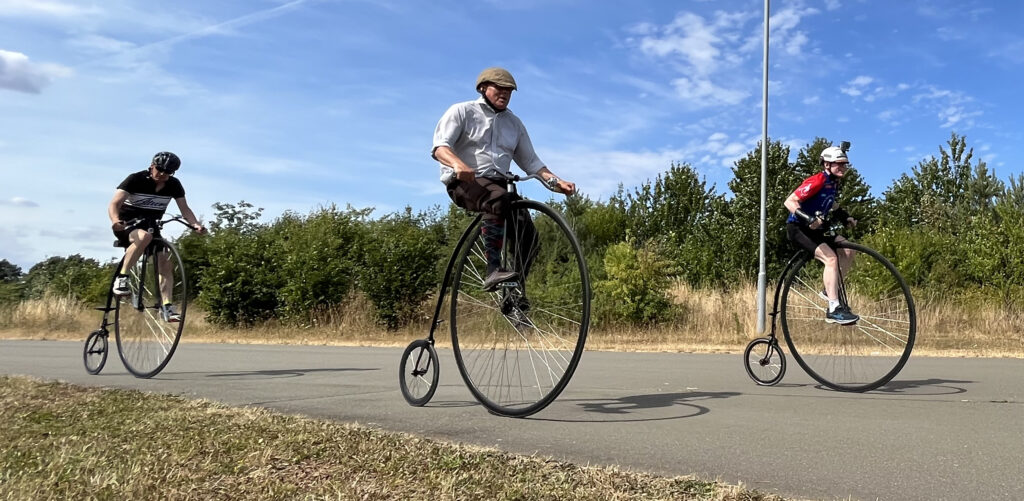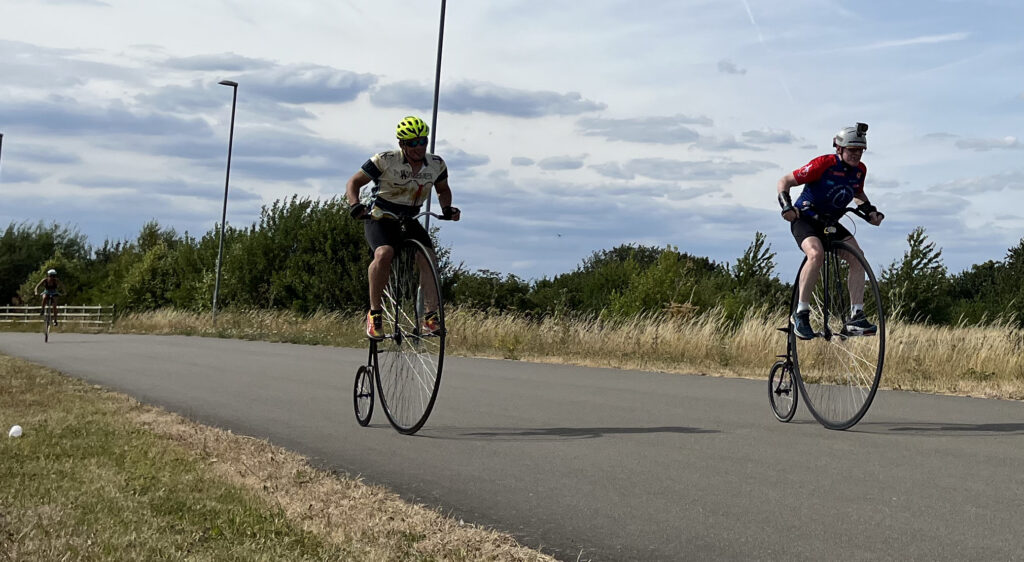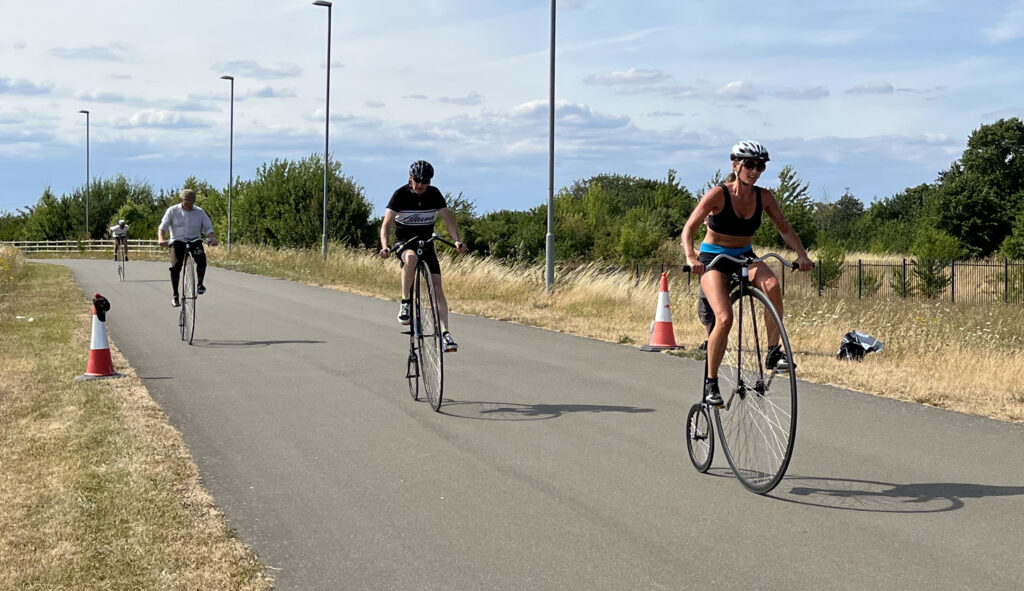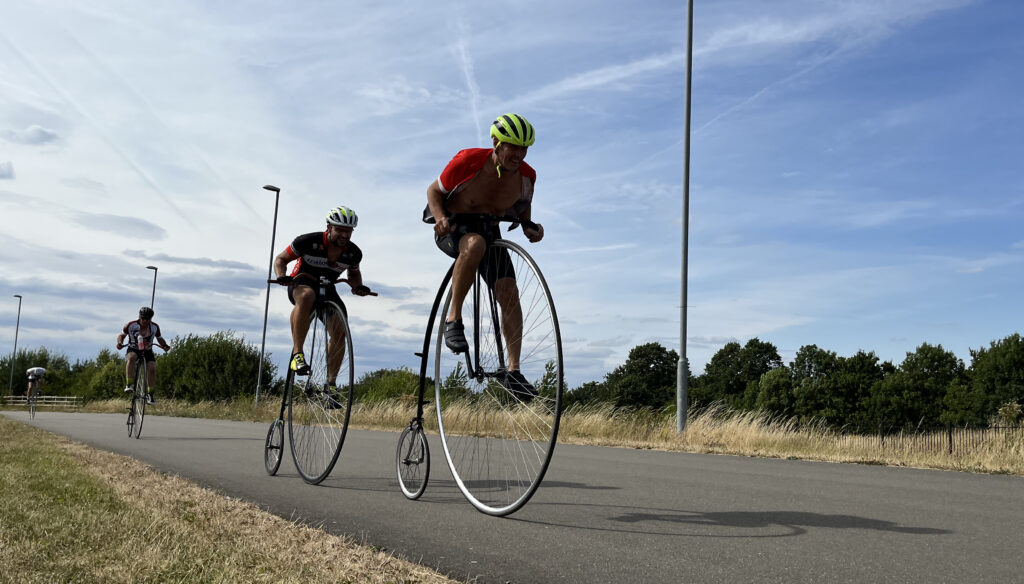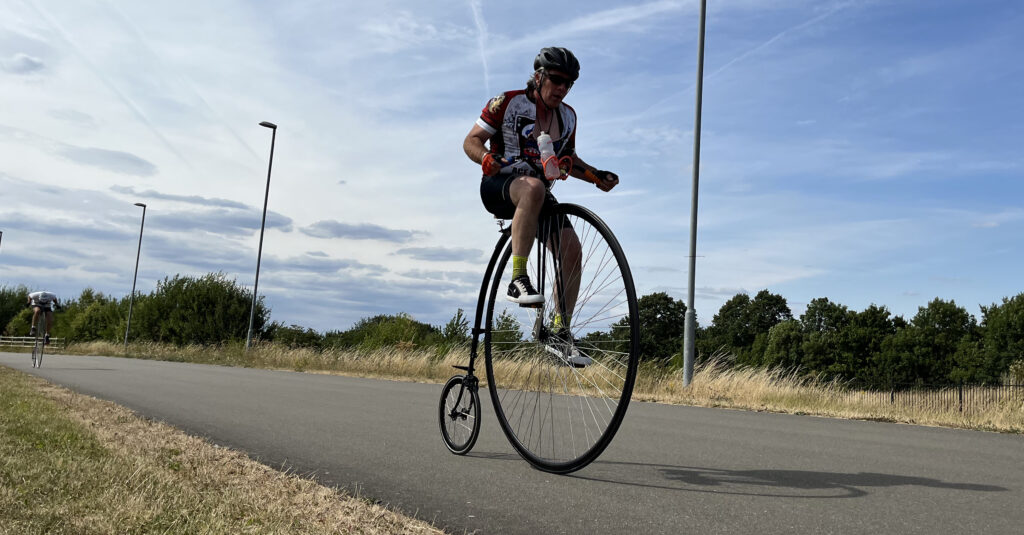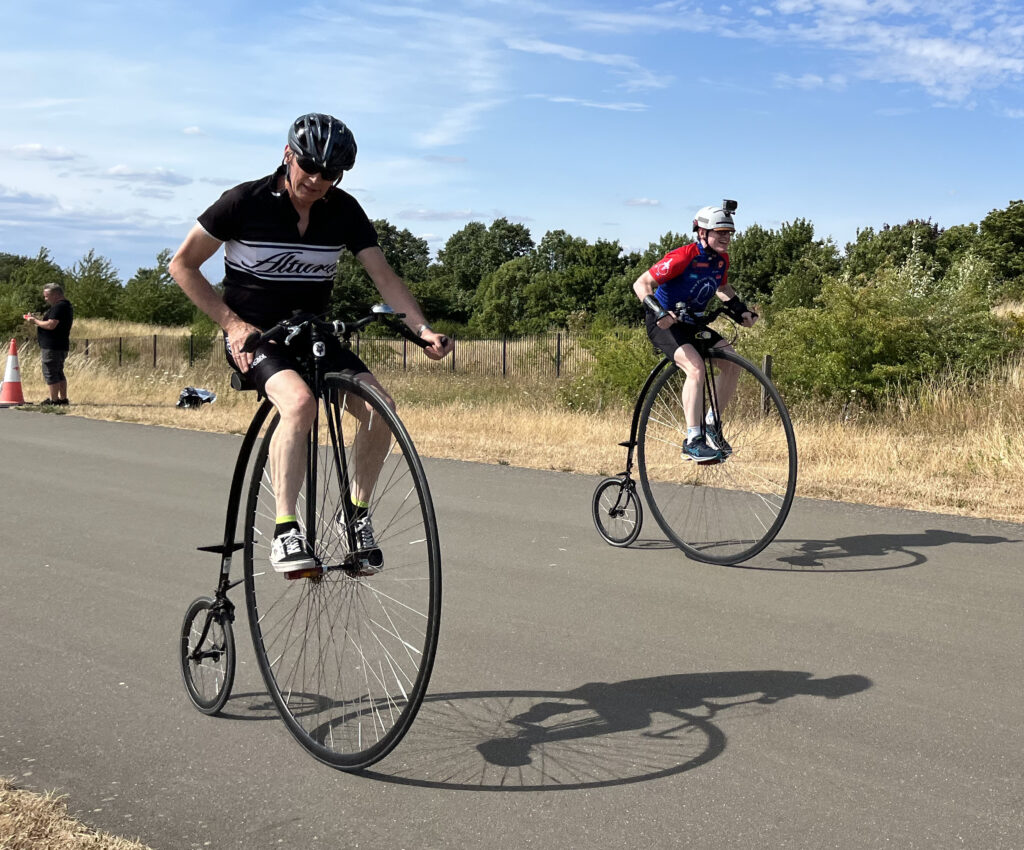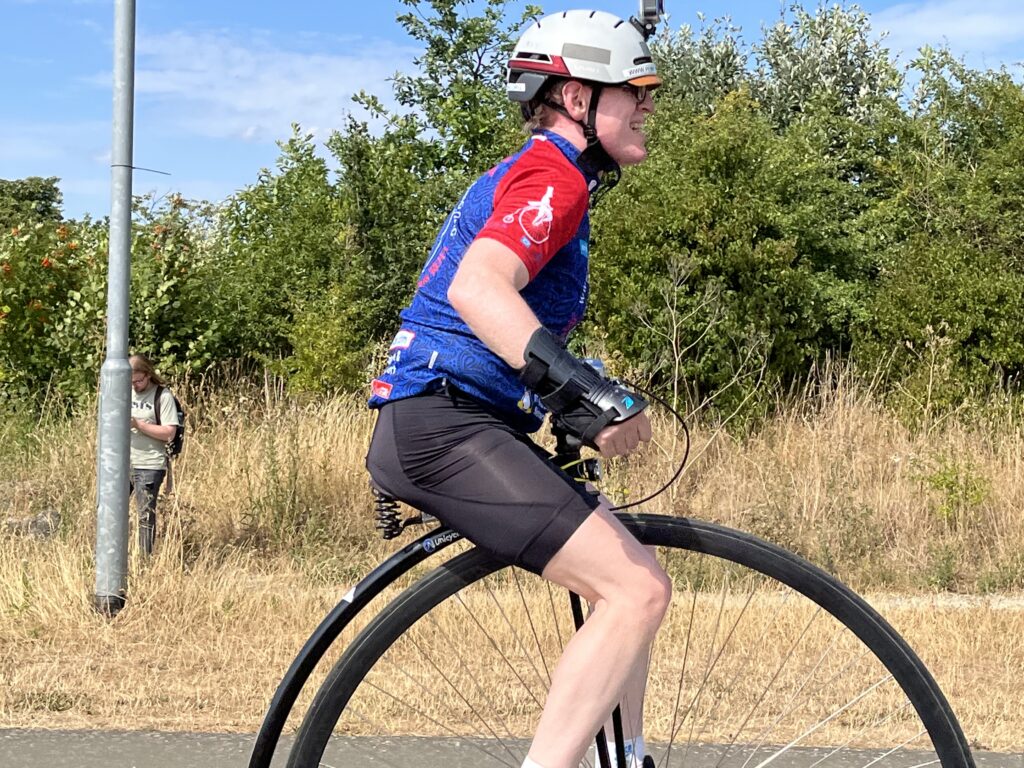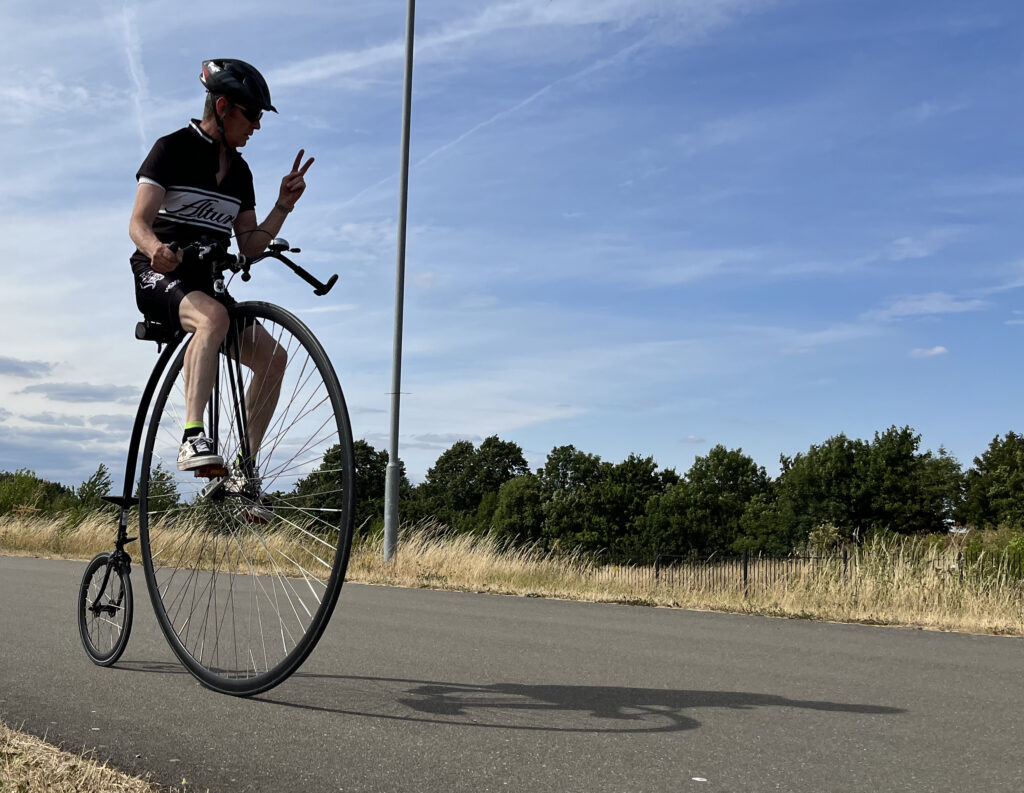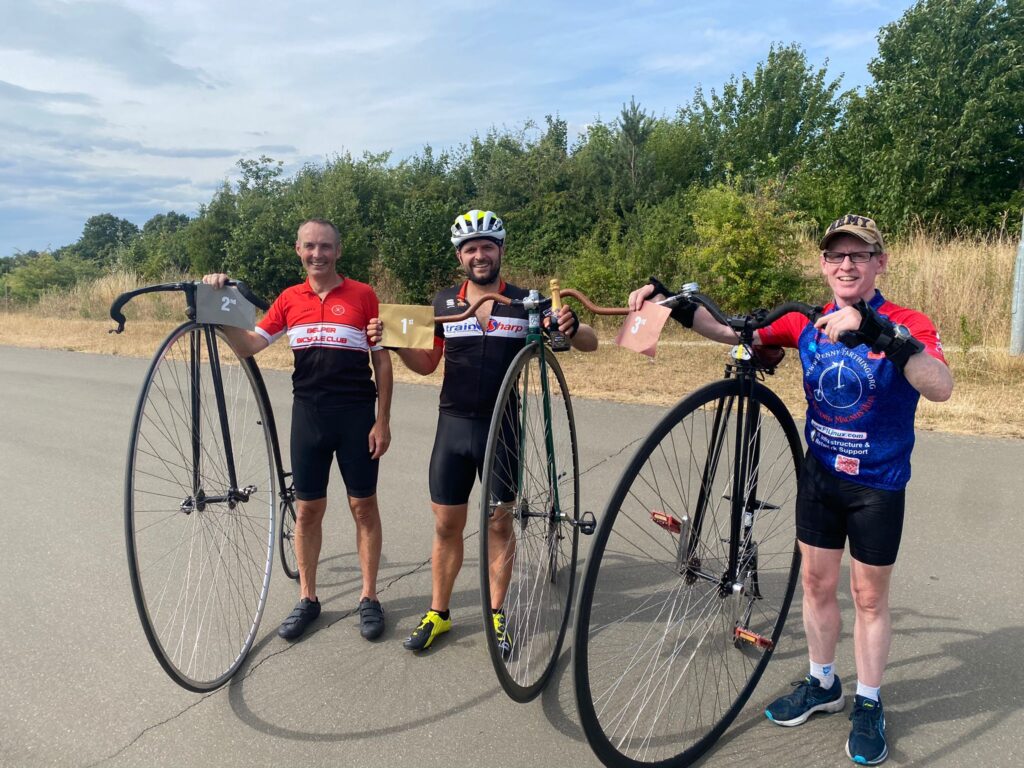 It was a great day and again, many thanks to Matt Trott without whose efforts the day never would have happened. And thanks to my lovely wifey for taking all the pictures!
-Terrence Houlahan
Amat Victoria Magnus Rota