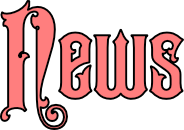 Terrence Houlahan Selected as Owayo Brand Ambassador:
20230127: German sportswear manufacturer Owayo- famous for their high-end performance, customisable cycling jerseys– appoints Penny-Farthing.org's founder Terrence Houlahan one of their cycling Brand Ambassadors: https://www.penny-farthing.org/team-owayo/
Jeremy Vine Headover:
20220216: Keen Penny-Farthing cyclist and TV & Radio presenter Jeremy Vine did a headover after hitting as pothole. Although his head struck the ground the dumped on so was spared grievous injury. He was though knocked unconscious despite the soft landing on grass. The incident highlights the need to have 100% focus when riding a Penny-Farthing: https://www.thesun.co.uk/tv/17668888/jeremy-vine-rushed-hospital-brutal-bike-acciden
LE-JOG PENNY-FARTHING WORLD RECORD!
20191011: Richard Thoday– a true gentleman & a scholar– *SMASHES* the 1886 record of 5 days and 1 hour cycling a Penny-Farthing 874 miles between Land's End to John O'Groats by nearly 12 hours! The new record Mr. Thoday set is now 4 days 11 hours and 52 minutes and is now the Guinness Book of World Record Holder for the distance on a Penny-Farthing! I suspect it might be another 133 years before it's beaten. To put this challenge into perspective, I've done about 100 miles in a day on a Penny-Farthing and I had an ass like a baboon at the end of the day. Richard averaged 200 mils/day for over FOUR days. You da man dude; seriously that's hard-core cycling. Chapeau!
https://road.cc/content/news/268741-video-new-film-follows-penny-farthing-rider-he-breaks-133-year-old-lands-end