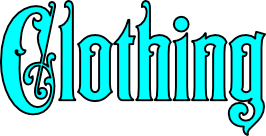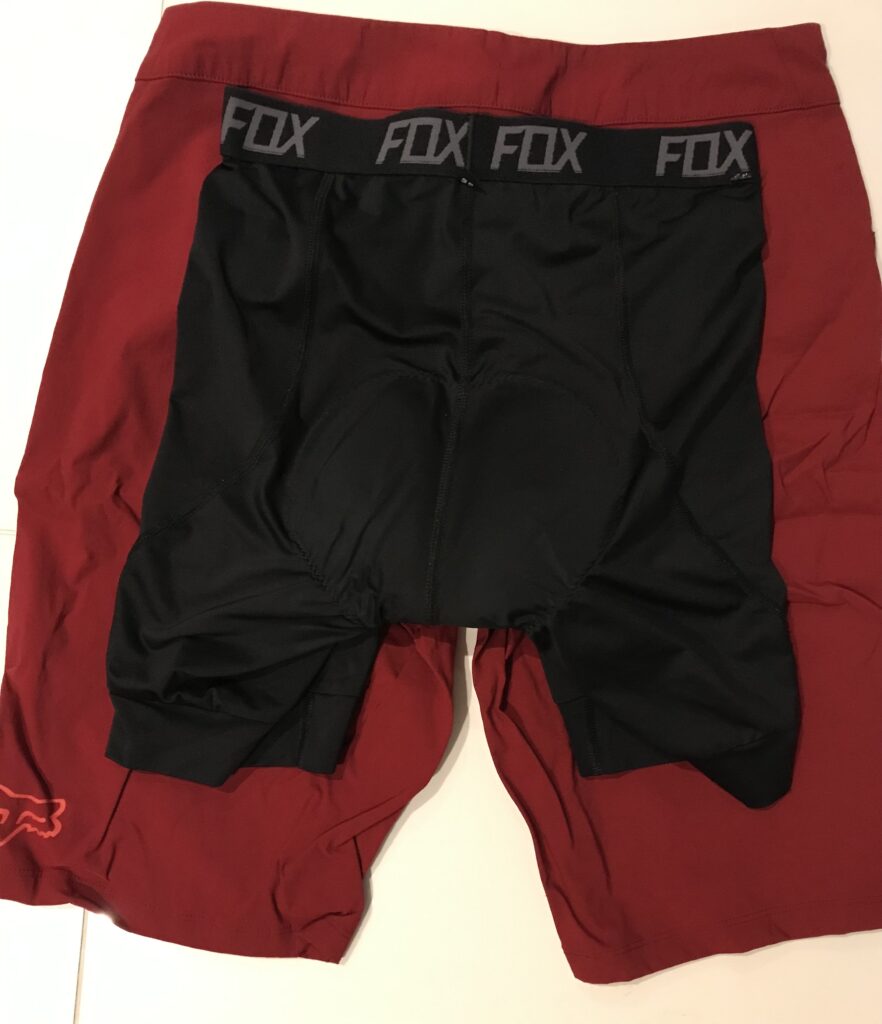 Cycling Shorts:
When you start doing a lot of miles on your Penny-Farthing, you immediately realize the value of a good pair of cycling shorts. And you won't get a good pair on Amazon; I tried. Buy a decent pair of cycle shorts fitted for your waist size. I've had good results with Fox's Ranger Lite Shorts which are sized in 2″ waist increments. These are mountain bike shorts with padded cycling shorts tacked to the insides. Just snip-out the inner cycling shorts and use them WITHOUT the outer shorts which are hot & sweaty on long cycles in the summer time. The outer shorts are still quite smart looking though and can be used as a pair of casual shorts!
Unless you want an ass that is chaffed and looks like a baboon's, ignore all the idiots that want to mock you about being a "MAMIL" (Middle-Aged Man In Lycra). Anyway, riding a Penny-Farthing one cannot be overly obsessed with their dignity 😉. Seriously though, buy a few pairs of decent quality cycle shorts or you won't enjoy riding your wonderful Penny-Farthing if you're not comfortable. You can buy them from Fox Racing HERE
Mountain Warehouse's "360 Reflective Mens Jacket II":
I tried the Pro-Viz jacket and although it was very reflective, it wasn't particularly durable and shredded through normal use in barely 1.5 years. Given the price tag of nearly £100 I wasn't inclined to replace it with another one. Pro-Viz offered a discount on a replacement jacket, but the cost wasn't far off the price of a new one. So I found the Mountain Warehouse version to replace it at a fraction of the price: £25: the "360 Reflective Mens Jacket II".
The size medium was a bit tight under the arms, so I bought a large. Don't be fooled by it's dull grey colour: when it's hit with a headlight it looks as though it's powered by a car battery. You'd have to be blind in both eyes not to see it. It's a bit sweaty, but on frozen winter evenings, I'd rather be a bit warmer than colder. And cycling on cold dark winter evenings, this jacket will light you up like a flare.
Appears that Mountain Warehouse will replace it with a newer model, but here's the link to the one I bought which for £25 and at the time of writing this- 20230116 it's still available: