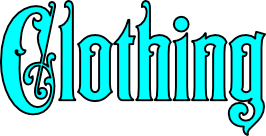 Cycling Jersey:
I'd really, REALLY suggest not cycling in cotton shirts. When they get wet, they stay wet. And cycling in wet clothing can cause sores that will bench you. Buy a decent quality cycling jersey that features fabric that wicks-away moisture. The cycle jersey pictured is a custom one I created at owayo.co.uk (owayo.com is their US site) using their cutting-edge 3D Designer tool. They have pattern templates you can apply (I chose paisley for my jersey) and upload logos & artwork which you can place on a 3D model so you know how it"s going to look when delivered. All Owayo's jerseys feature their "Ultra-Dry" fabric which I can tell you works. And the cost of a custom Owayo cycle jersey is comparable to a non-customisable one. And unlike other companies that allow you to create custom jerseys, Owayo has no minimum quantity: you can order just a single one. Disclosure: I'm an Owayo Ambassador, so have a relationship with the company. But I wouldn't recommend them if they weren't good.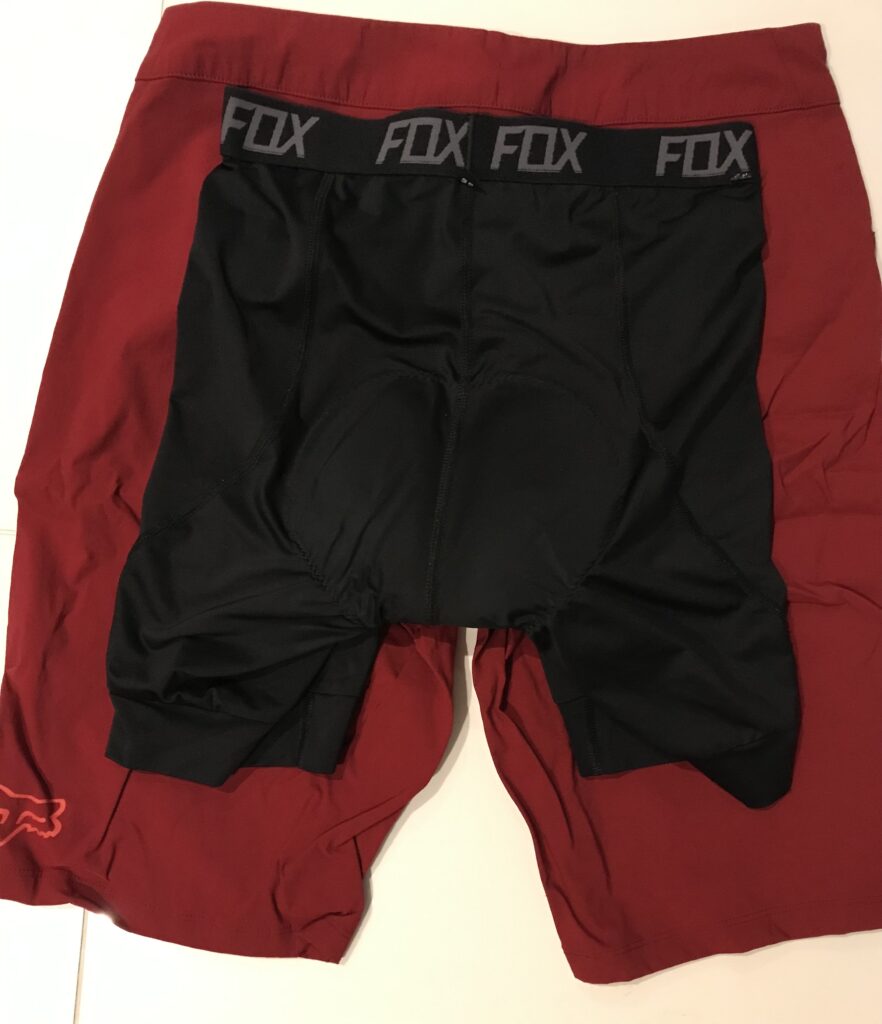 Cycling Shorts:
Firstly, you shouldn't really cycle in jeans. They restrict the movement of your legs when mounting & dismounting and if you cycle for even an hour in them you'll probably get a chaffing injury and be on the bench for 3-4 weeks waiting for it to heal. Wearing a regular pair of shorts can also cause a chaffing injury. Same goes for cotton shorts: they'll get sweaty remain wet and you risk a chaffing injury and they suck.
So you definitely need a decent pair of cycling shorts. But you won't get them on Amazon; I tried. I've had good results with Fox's Ranger Lite Shorts which are sized in 2″ waist increments. These are mountain bike shorts with padded cycling shorts tacked to the insides. Just snip-out the inner cycling shorts and use them WITHOUT the outer shorts (shown in red in the picture to the side) which are hot & sweaty on long cycles in the summer time. The outer shorts are still quite smart looking though and can be used as a pair of casual shorts! They're not cheap, but I got mine on sale because the colour red apparently wasn't selling. But I only use them without the outer shorts anyway, so colour was a total non-issue. And buy (6) pairs if you cycle 6 days a week. Do not re-use unwashed cycle shorts or you're back to getting potential injuries. I bought (6) pairs because I didn't want to have to wash them more than once weekly. I highly rate Fox's Ranger Lite cycle shorts.
You can buy them from Fox Racing HERE
Mountain Warehouse's "360 Reflective Mens Jacket II":
I tried the Pro-Viz jacket and although it was very reflective, it wasn't particularly durable and shredded through normal use in barely 1.5 years. Given the price tag of nearly £100, I wasn't inclined to replace it with another one. Pro-Viz offered a discount on a replacement jacket, but the cost wasn't far off the price of a new one. So I found the Mountain Warehouse version "360 Reflective Mens Jacket II" to replace it at a fraction of the price: £25. Even if it gets shredded in the same amount of time, I'm still quids-in
The size medium was a bit tight under the arms, so I bought a size large. Don't be fooled by it's dull grey colour: when it's hit with a vehicle's headlight it looks as though it's powered by a car battery. You'd have to be blind in both eyes not to see it. Cycling with it fully zipped can be very sweaty, but on frozen winter evenings, I'd rather be a bit warmer than colder. And cycling on cold dark winter evenings, this jacket will light you up like a flare.
Appears that Mountain Warehouse will replace it with a newer model, but here's the link to the one I bought which for £25 and at the time of writing this- 20230218 it's still available: